Build your dream business from the ground up.
I'M GOING TO LET YOU IN
ON A

LITTLE SECRET

: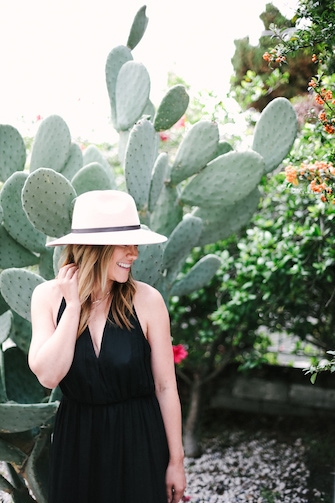 You can build your very own business. Even if you are starting from nothing.
The #1 reason people can't get their businesses off the ground is because they don't know where to START. They don't know what their next move is.
I understand how crazy frustrating it can be to see other people living their dream while you stand by and watch…Knowing you can do it to, but not yet knowing exactly HOW. I was there.
I was totally hitting my head against a wall for YEARS wondering why I was struggling so much and doubting if this business thing was going to be something I could actually do.
Yes, you CAN build your business.
You can make that dream a reality and it isn't going to require you to sell your car or give an arm and a leg or hustle 24/7 to do it.
The truth is that starting a business that is set up for success is more of an art than it is a science and it's something people just haven't learned yet but the good news is you CAN learn it.
I know, because I've built multiple 6-figure businesses from scratch following
a simple 4-step framework.
discover THE 4-STEP FRAMEWORK TO BUILDING A
PROFITABLE DREAM BUSINESS from the ground up.
This simple, 4-step framework is why:
…One of my clients quit her day job and in 3 months she was making more in her business than she was in her job.
…One of my clients launched her new business and made $5,000 with her first offer.
…One of my clients keep me on their speed dial.
Whether you want to sell products or services or you don't know where to start…
You CAN grow your own business starting from nothing.


Starting today

.
If you have ever said to yourself:
:: I don't know where to start.
:: What kind of business should I start?
:: Who am I to start a business?
:: How do I tell people about my business once I start?
:: I am not sure how to sell and market my business.
:: How do I get my first client?
:: How can I start with no list?
:: I see other people doing it, I know I can too
Take this as your sign to START.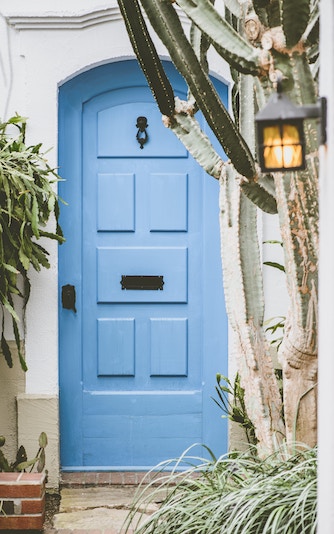 A 4-Step Framework to Build Your Dream Business
video training, worksheets, templates, & more
start

/

your guide 
to building a dream business: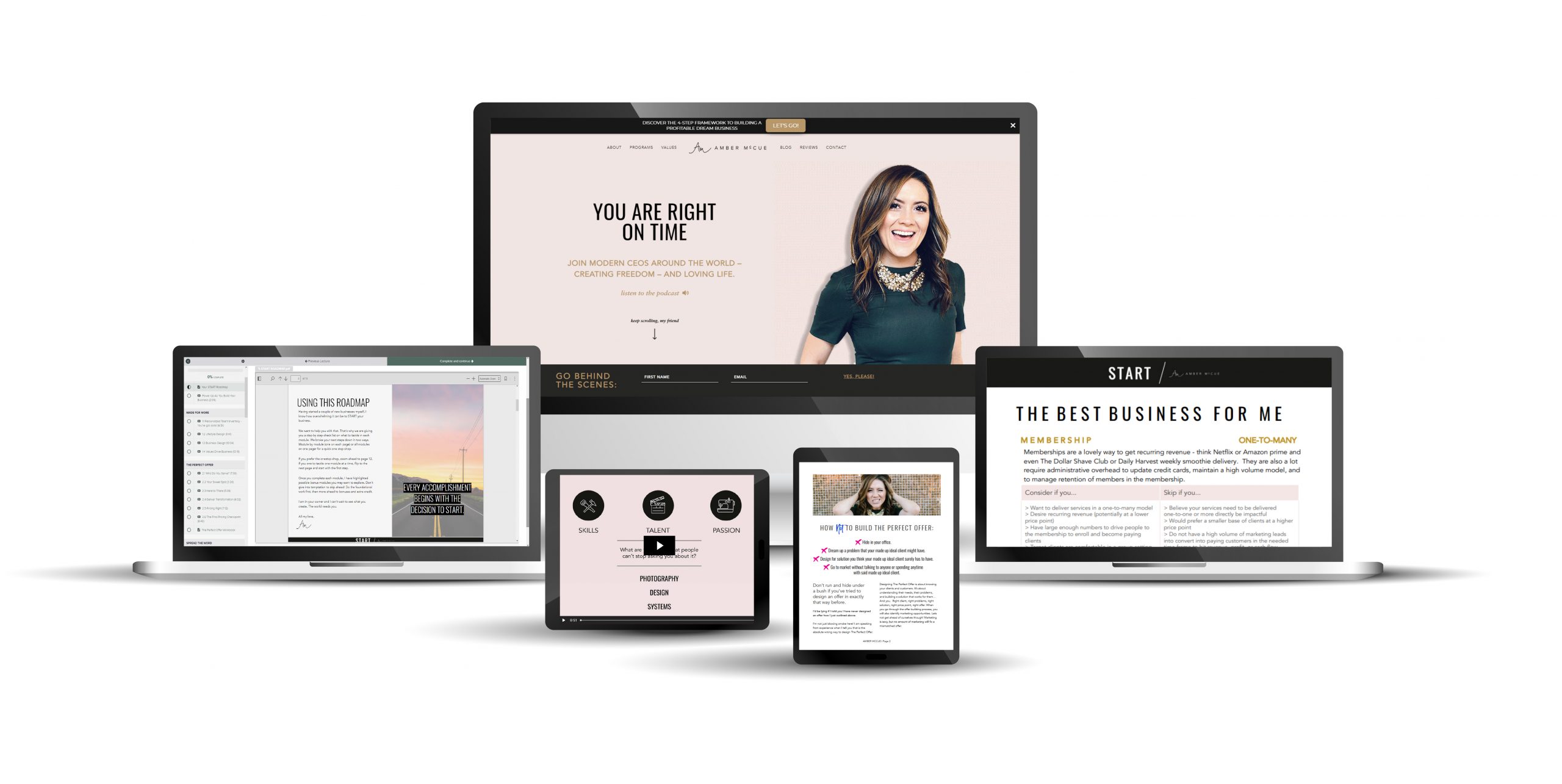 Step 1: Made for More Method
Most people spend months (and years) just trying to figure out the basics. Who are you? What do you offer? What do you want your business to be? What will it look like? Using Step 1 of the START framework, we will figure out what your business actually is so you can stop worrying and start moving.
Step 2: The Perfect Offer Formula
No need to start telling the world you've started a business until you know what you are selling. After we uncover the perfect business model for you, we'll design the perfect offer for your clients. Having the perfect offer makes growing your business so much easier. People struggle when starting new business because they skip this step. Not you.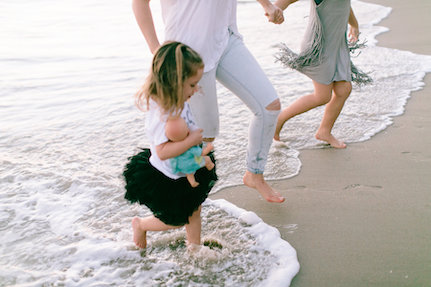 Step 3: Spread the Word
If you build it they will come is a pipe dream. We need a solid marketing strategy that works for you and your style. We'll start simple (people tend to over complicate marketing) and we'll build up. You'll know exactly who to tell about your products and services when.
Step 4: The Joy of Selling
Most people hate selling. With The JOY of SELLING Method you'll be more comfortable with sales than you have ever dreamed. Instead of asking for the sale, people will be asking you "how do I buy this?" The tables will turn. People will be saying YES before you even ask them if they are interested.
what you get in start:
Begin building your dream business today
Lifetime access

to the START digital dashboard

4-video learning modules

to build your business foundation

PDF worksheets

designed to take you step by step through the 4-Step START Framework

Over $3,600 in bonus training material

at no additional cost

Exclusive invites and offers

to support you as you grow your business

My Friends and Family 30-Day Money Back Guarantee
get off the wall and get into the game.
Do you have what it takes to start?
Maybe you're saying to yourself… Sure, I love to think about stuff like this.
I love listening to podcasts and watching videos about what it would be like to have a business.
I love the idea of it and it would be really cool…
Can I actually do it? …Will I ever be able to leave my job and all the security that comes from it? …
Do I have something people would actually want? … Am I ready to actually do this FOR REAL? …
Do I have what it takes?
I have your answer: YES!
Yes on ALL of those questions and any other questions of doubt that are rolling around in your head.
The biggest mistake people make when going to start their own business is WAITING.
Waiting to START.
Waiting for permission.
Waiting for the right time.
Waiting for life to get less busy.
There is never going to be a better time than right now.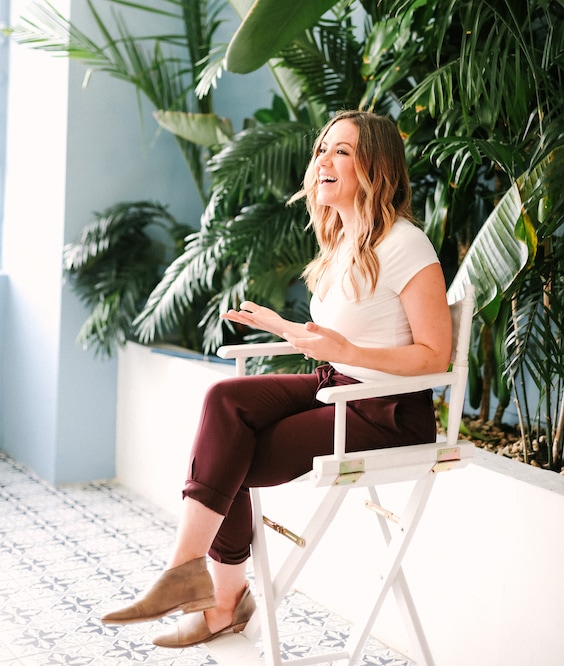 →

The biggest mistake

people make when going to start their own business

is waiting

.
Stop waiting. This is your moment to take action towards your dreams.
start with the right everything:
Learn the 4-steps to building your dream business.
:: Outline your goals for business + lifestyle
:: Identify the skills and passions you have that will help you build your business
:: Discover the business models that are best for the lifestyle you desire
:: Describe your values – These serve as a baseline for everything you do in business from here forward
:: Choose the products or services that are best for you and your audience
:: Explain how your business will benefit your audience
:: Explain how you will deliver solutions for your clients
:: Price your offer
:: Understand the difference between value/price/cost/time
:: Build your elevator speech
:: Customize sales and marketing funnels that work
:: Identify the best marketing channels for you and your audience
:: Write your first marketing message
:: Know what to do before you have a list
:: Fail-proof your offer
:: Know exactly when to ask for the sale
:: Prepare your personalized sales conversation flow
:: Map out Make the Sale follow up schedule
:: Be prepared to take payment when someone says yes
:: Build roadmap to transition from sale to profit + satisfied repeat clients
What others have to say about amber mccue: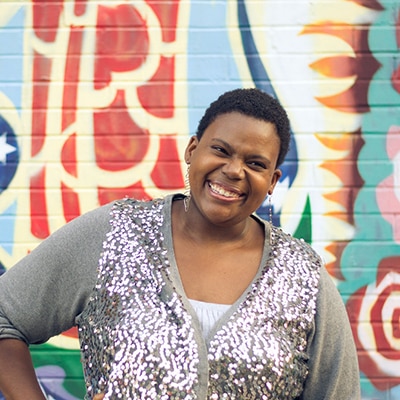 "Amber is on my metaphorical speed dial, y'all"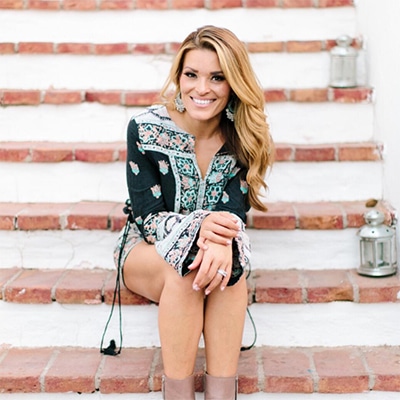 "Amber is the type of person who calmly looks at any situation and immediately assesses how to fix it."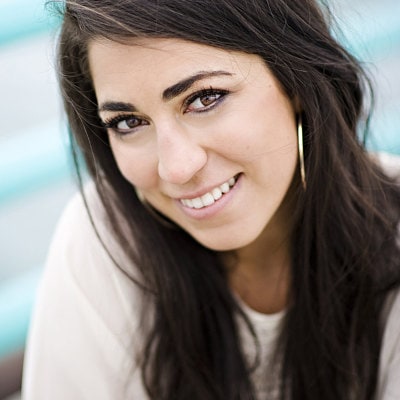 "Amber is that secret weapon that every entrepeneur needs in her arsenal."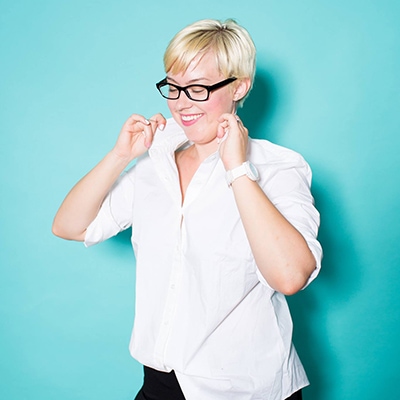 "Amber helps you simplify your business so you can make more money."
Snag these business building resources at no cost when you join today:
START ROADMAP
Your roadmap of steps to take to start your business right. No missed steps, no extra work. Only the $100 bills.
Value – $197 – YOURS FREE
START UP SECRET SAUCE
Identify the biggest obstacle you will face, understand what you need to know about time, learn about your new role in business and life and uncover the false truth about hustling.
Value – $497 – YOURS FREE
PROFIT PLAN
We want you to not just make money in your business, but to bring money home. We'll walk you through how to track and make sure you profit. Understanding financials is key to profitable growth and staying debt free.
 Value – $997 – YOURS FREE
THE BEST BUSINESS FOR ME BLUEPRINT
Deciding the right business or confirming your business model can be overwhelming! Use this blueprint to get it right from the beginning.
Value – $497 – YOURS FREE
GET YOUR FIRST CLIENT PLAYBOOK
Live and die by this playbook as you ramp up to get clients! I know I did…And it worked!
 Value – $497 – YOURS FREE
EXPERT VIDEO TRAINING
Learn from the best and brightest on over 25-focused topics. These experts are already doing what you want to do and they will show you how to get ahead.
 Value – $997 – YOURS FREE
START TODAY. BECAUSE YOU WERE

MADE FOR MORE

.
START from nothing…
START before it's too late…
START your dream business…
START doing it your way…
START having more fun…
START having a bigger impact…
START a new adventure…
START making more money…
START now.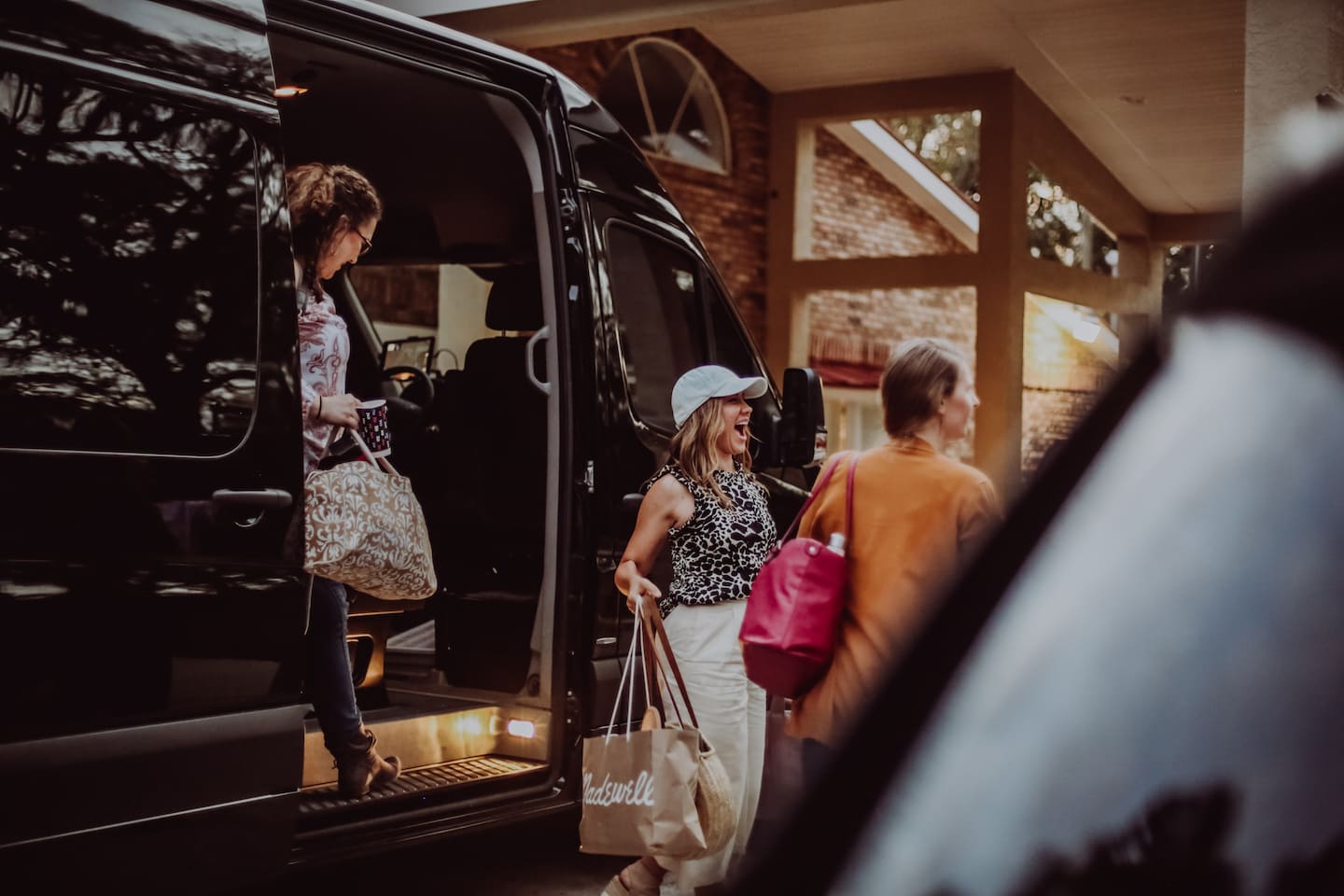 don't miss out on this limited time offer.
My mission is simple.
I want to help 1M people start their dream business from nothing.
Yes, 1,000,000 people.
That's why I am giving you my START: Build Your Dream Business course for a one time payment of only $49.95.
Why in the world would I do that? I want one less barrier to your success. Less rigmarole. More results.
What's the catch? There's no catch.
I want to see you succeed + life and business and rise together.
I invite you to join me in the START program and finally begin building your dream business this year.
Order START today risk-free with my 30-day Friends and Family Guarantee.
who is the best fit for start?
There are three types of people who benefit the most from this program.
+ Someone who knows she is MADE FOR MORE, but is just getting started and doesn't have a clue quite what they would sell yet. This was me when I started back in 2008.
I've got your back!
+ Someone who sees other people starting their own businesses and wonders, is this for real…? I WANT IN ON THAT!!!!
Yes, it is very real and, yes, it is time for you to START.
+ Someone who is tired of watching other people blow by them on the success ladder. It's your turn.
Maybe you've tried other formulas, but you are skipping key steps.
Let's make sure you have your bases covered. START right.
If you fit one of the profiles above, then this program is perfect for you.
What do I get when i enroll in start today?
When you enroll in START today, you'll get immediate access to all course material and the Bonus Resource Collection.
Your START Roadmap will be found in the Introductory Module.
Review this roadmap for a rundown of the plan and then when you are ready, begin the first module:
MADE FOR MORE.
Module 1 is designed to ensure you set up a business that is made for you. So many times, people create a business that is made for someone else, and someone else's life.
We want a business built around your talent, your life, your goals, your values. Period. This serves as the baseline for EVERYTHING.
Go through each module at your own pace (because you are right on time, my friend!):
Module 2: THE PERFECT OFFER
Module 3: SPREAD THE WORD
Module 4: THE JOY OF SELLING
what happens if i fall behind?
I have a mantra… YOU ARE RIGHT ON TIME.
You aren't behind. You are exactly where you need to be right now. You might not move through the program week by week, video by video and that's OKAY!
You have lifetime access to START and the Resource Bonus Material. Complete the course and Bonus Collection at your own pace.
YOU ARE RIGHT ON TIME.
Of course, lifetime access means you have access to any and all updates and bonuses I add to the program at no additional charge.
what does lifetime access to the program mean?
Anytime I update the program or add new bonuses, you get access to ALL of it WITHOUT having to pay a penny more.
Zip, zero, nada.
How long will it take me to see results?
You get to go at your own pace. We recommend taking 4 weeks to work through the program.
You'll likely circle back to the modules a few times as your business grows and evolves.
You'll spend between 1-2 hours each week watching videos and implementing the program.
As for how quickly you get results, that's entirely up to you and where you are in your business, life, and START journey.
I'm not supposed to say this, but I'm not as worried about speed as I am sustainability.
You STARTing is the most important thing. The rest will come as long as you move through the START program because we are laying the right foundation.
START and stay in focused action and you'll be set.
I can't guarantee how long it will take you to START and get results because it's up to you to complete the program and implement.
My first year in business I just wanted to make any money at all. Your goals might be bigger. Whatever your goals, we will support you.
can't i just figure this out on my own?
I asked the SAME thing when I started my business. Heck, I tried over and over to do this on my own. And I GET BUSINESS.
I studied in an MBA program. I still needed help to start my own business. I've learned my lesson.
I'll tell you like I tell my closest friends and family.. Don't do this alone!
Sometimes I have to force my sister to get on the phone with me to work on her business – she feels bad bugging me!
It's no bother… That's what it's all about. We help each other and the world is better off for it.
You need a system that you can use again and again because you're building a sustainable business…I said it before and I'll say it again. No one hit wonders on my watch!
This life it short. You are right on time, but I don't want you wasting time either.
If you have ANY other questions, friend, please send an email to my team (who I lovingly refer to as The A Team) at:
nice – @ – ambermccue.com and we will be happy to help!  Don't add the dashes – just send it like a normal email. 
tell me more about the friends and family guarantee
Join START today worry free with the Friends and Family Guarantee.
If you decide that starting a business is not right for you within the first 30-days, we will be glad to refund your payment.
Please email nice@ambermccue.com for more information.
meet amber mccue, the creator of start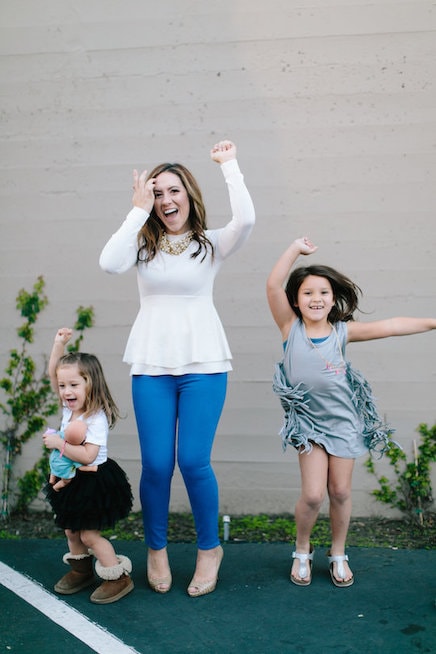 Amber McCue studied in the John Hopkins' MBA Organization Development program.
Since 2012 Amber has been consulting with small businesses to help them successfully scale and grow.
Amber now lives abroad and her businesses give her the freedom to work from anywhere with her family. If she had a business card it might read:
Amber McCue, Business Operations Expert
(& Vegan Pizza lover and Green Juice Drinker)
She has created several programs to help entrepreneurs be less busy and get their operations in order such as How to Clone Yourself (minus Dolly the cloned sheep), CEO School and Freshly Implemented.
She is also the creator of the original Planathon™, an annual event that has served over 20,000 entrepreneurs and is the co-founder of a photography business that has worked with over 10,000 women.

PROMISE ME THIS – whatever you do:
Start now!
Start today.
Start before another minute passes you by. Start a new adventure.
Start having more fun. Start making a bigger impact.
Start living your dream.
Start. Whatever you do, start.
you are right on time. you can't be late for your destiny.
Join START today worry free with the Friends and Family Guarantee. If you decide that starting a business is not right for you within the first 30-days, we will be glad to refund your payment. Please email nice@ambermccue.com for more information.
Copyright 2021 Amber McCue, LLC. All rights reserved. | Privacy Policy
This site is not a part of the Facebook website or Facebook Inc. Additionally, this site is NOT endorsed by Facebook in any way. FACEBOOK is a trademark of FACEBOOK, Inc.